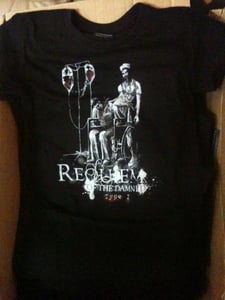 $

20.00
This is our new Type I Shirt!
Dead Zombie Nurses, yummy, what could be better on your chest?
Better than some gold old german shiza, according to stuart of the damned!
We are selling them at our cost, so be quick as we only have 20 left!!
These shirts are fairly large and have an EXCELLENT quality print and fabric, no indians died in the making of these shirts... that we know of!
Buy your Requiem Of The Damned shirt today!!